The 1st Regiment was issued green Martin & Bros. frock coats at Weehawken NJ before leaving for Washington. New recruits who came to Washington were issued the remaining green frock coats and those who did not receive green frock coats were issued blue blouses until more green frock coats were sent from New York City. All the men were eventually issued both a blue blouse, green frock coat and sky blue trousers. The blue trousers were later exchanged for green trousers.
The 1st Regiment initially marches to war in blue blouses, green M&B coats, sky blue pants, green caps, gray hats and gray overcoats.
The grey overcoats are soon exchanged for skyblue cavalry or infantry "great coats" as they were being shot at by rebel and union troops.
Company records, letters and journals made many references to turning in the green "dress coats" for blue blouses as early the end of February and as late as June depending on location and time frame. They apparently did not wear green frock coats often during the summer campaign months.
Berdan cloth contract: Contract with Pilling & Co. mills for the government-made USSS coats. This contract was fulfilled in the first quarter of 1862. The contract filled, declared the cloth to be "11 ounce fast-dyed green kersey," meaning eleven ounces per linear yard, diagonal weave cloth of a color dyed-in-the-wool to dark green (that means the yarn was dyed first and then woven).
Trim for these coats was medium emerald green as the trim was on the originals before fading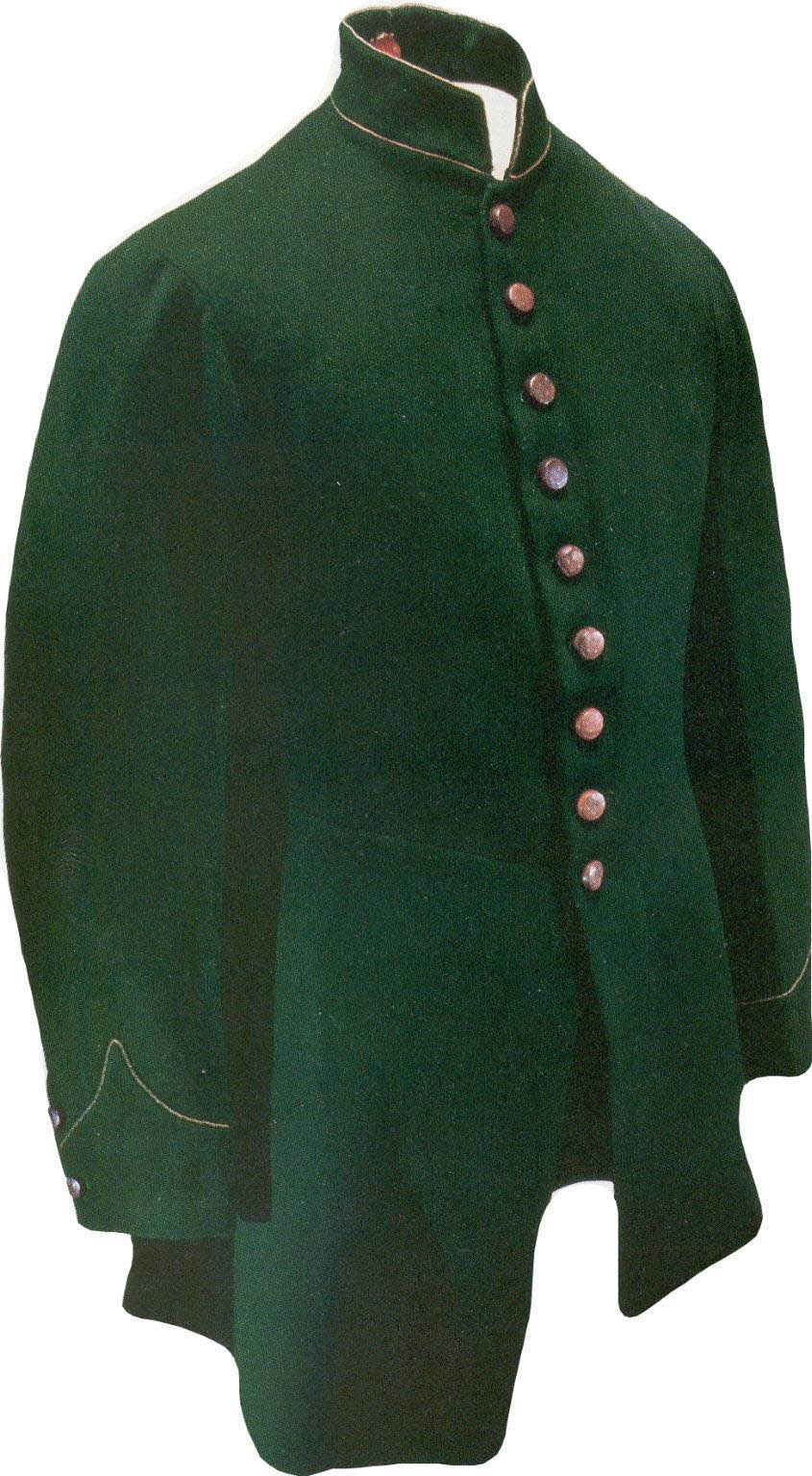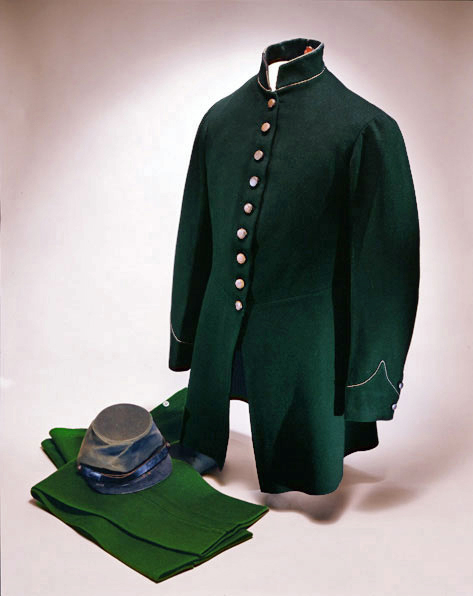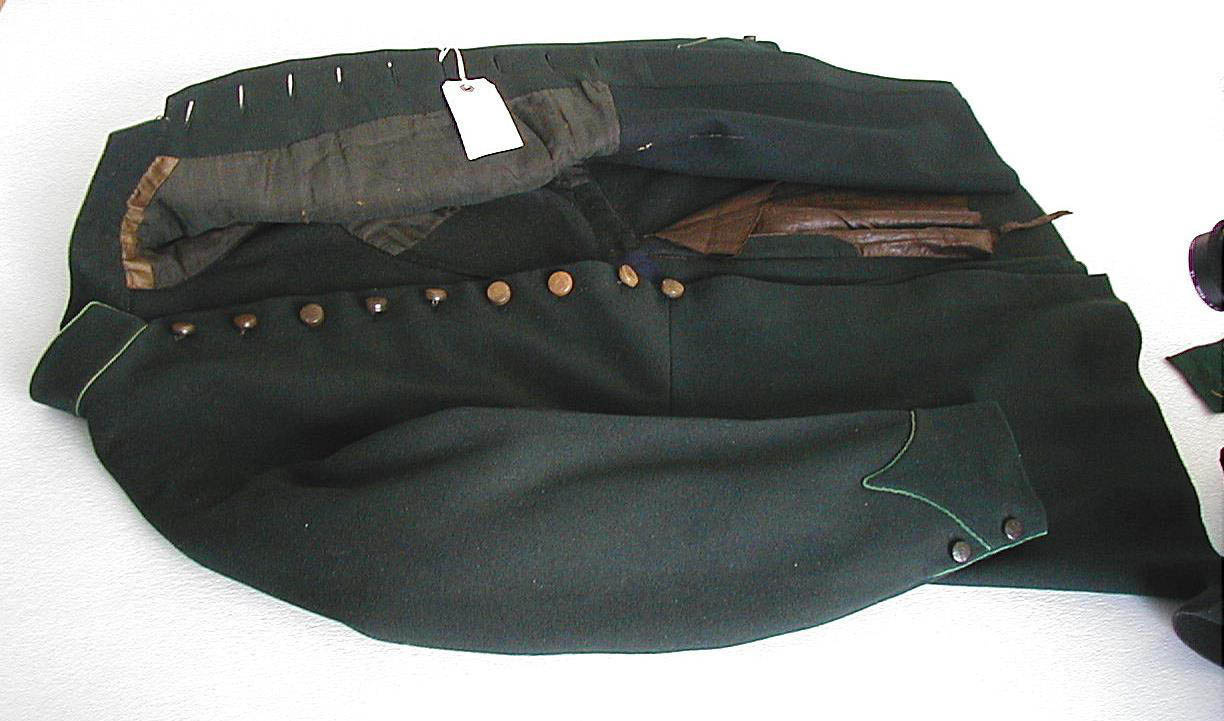 Original Berdan Green Frock coat in NPS Museum at Gettysburg