In memoriam
William F. Biller Jr
1944 - 2021
Ordnance Sergeant of Co B. 1st Regt. USSS
William F. Biller Jr., 77, of Uniontown, passed away Monday, Aug. 30, 2021, in Mt. Macrina Manor. He was born Jan. 29, 1944, in Mt. Pleasant, son of the late William F. Biller Sr. and Mary Ellen Kinnear Biller Nicely. In addition to his parents, he was preceded in death by his son, Ty Sims; and brother, David Biller. Bill was a 1961 graduate of Mt. Pleasant High School and a graduate of Ann Arbor Michigan Journeyman. Bill was a self-employed tool & die maker for 50 years. He was a member of Berdan's First U.S. Sharpshooters Reg. Co. B. Reenactors in Gettysburg. Left to cherish Bill's memory are his loving wife, Jane E. Hasson Biller, of Uniontown; daughter-in-law, Shannon Sims, of Melcroft; grandson, Brendan Sims, of Melcroft; brothers, Larry Biller and wife, Diane, of Phoenix, Ariz., Ronald Biller, of Ruffs Dale, and Randolph Biller, of Youngwood; and sister, Donna Marker, of Kecksburg. Arrangements have been entrusted to the ANDREW D. FERGUSON FUNERAL HOME & CREMATORIES INC., 80 Morgantown St., Uniontown. Services will be private for the family. Donations in memory of Bill can be made to the American Cancer Society or the American Diabetes Foundation. Memories and condolences may be shared with the family at adferguson.com and on the funeral home Facebook page.
Bill was a good friend and passionate about Sharpshooters and Civil War firearms. He was not just a gunsmith, he was a gumaker and could build a civil war firearm and period telescopic sights from scratch.
He built two telescopic sights for my period rifles using original Malcolm lenses.
His gunsmithing and gun making skills were astounding.
He was the Ordnance Sergeant of Co B. 1st USSS and donated original rifles to Co.B for demonstrations and as an award to the Sharpshooter of the year.
He really enjoyed displaying and talking about his collection of civil war firearms at NPS visitor center in Gettysburg.
He will be missed by all who knew him.
The photos below show Bill at the NPS Visitor Center Living History program.
His display brings many questions about the rifles Sharpshooters used.
Bill has an original M1859 Sharps, an original Whitworth rifle used by Confederate Sharpshooters and many heavy scoped target rifles.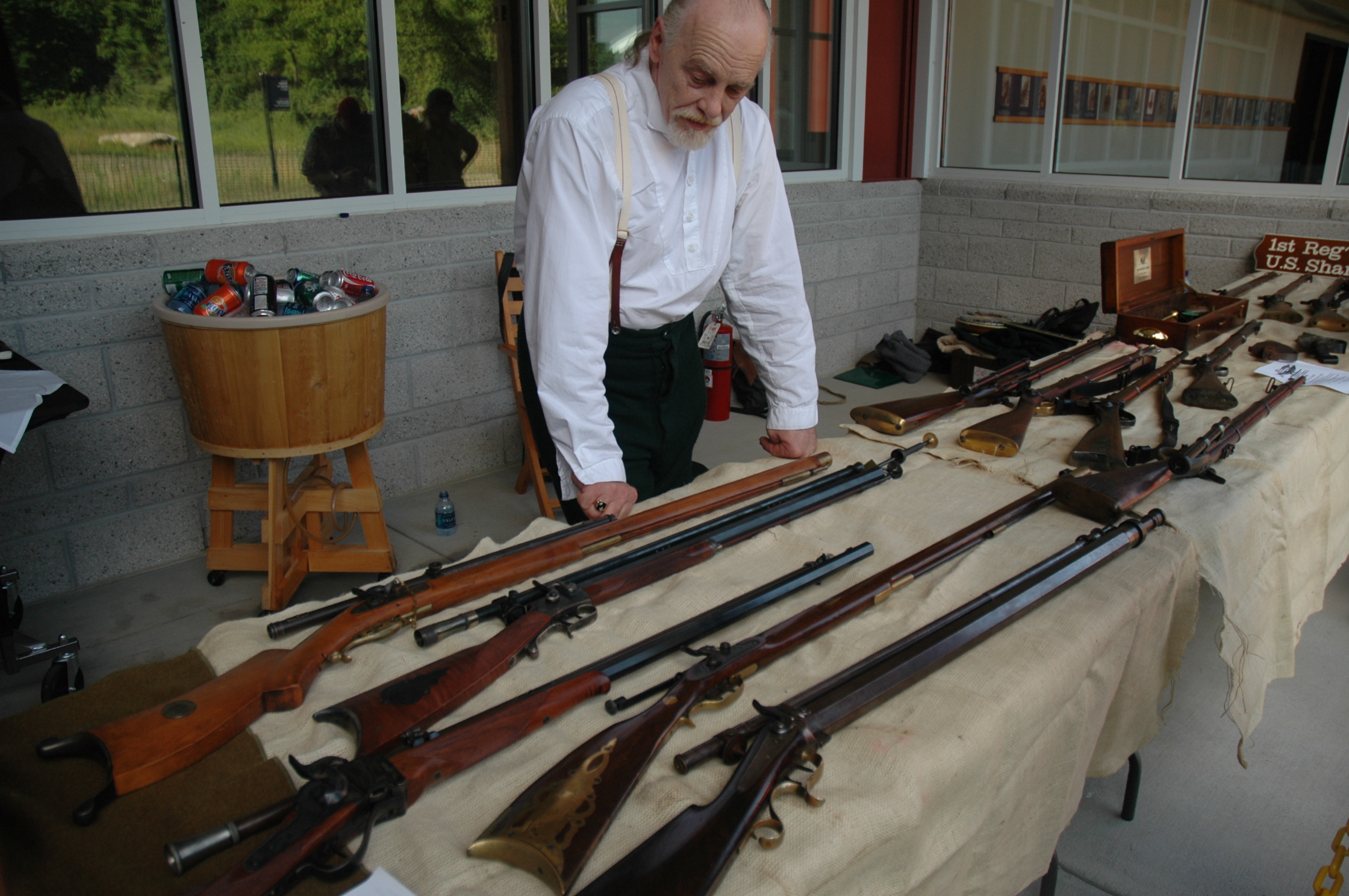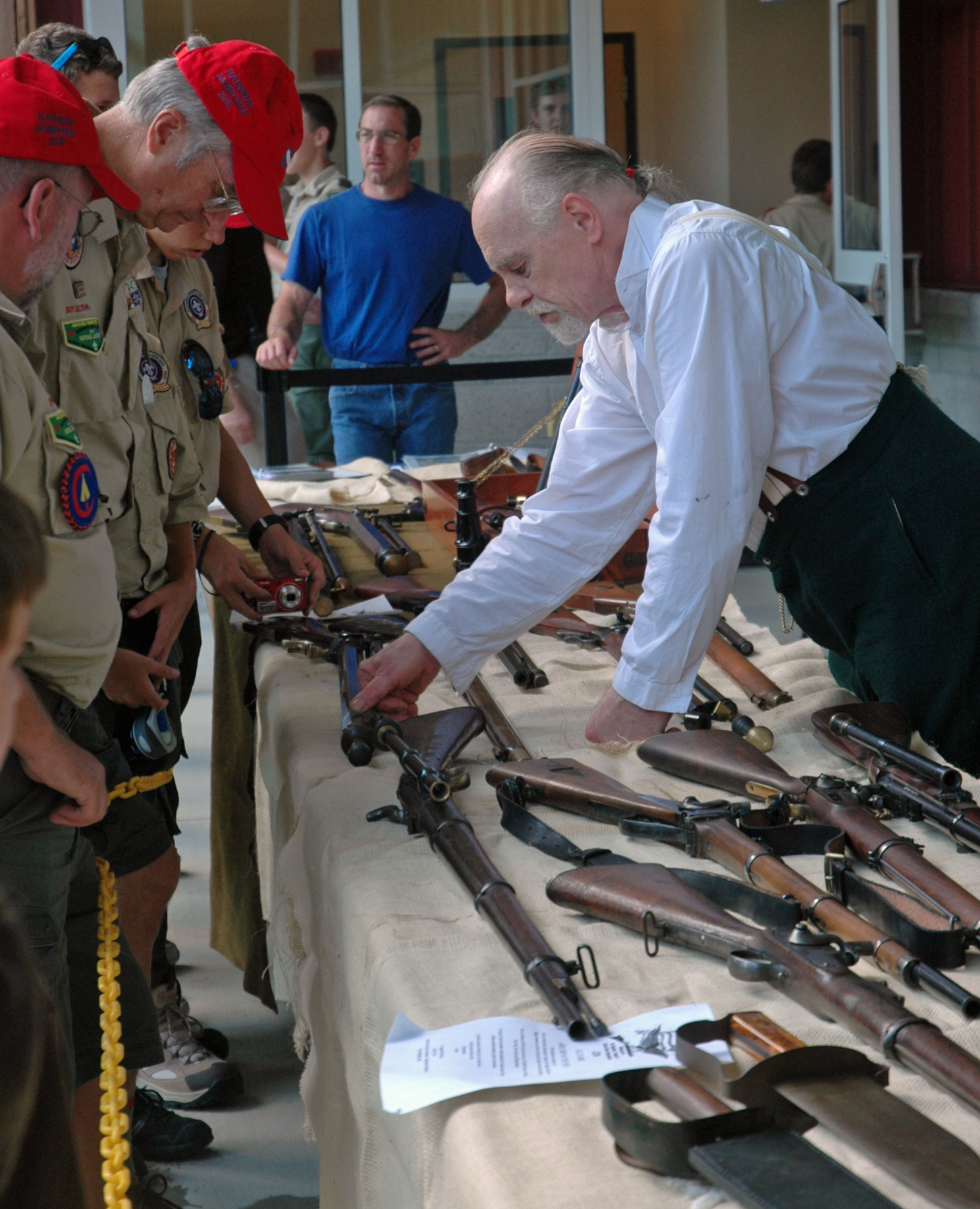 Remembrance Day Dinner in Gettysburg Nov. 19, 2006
Bill and Jane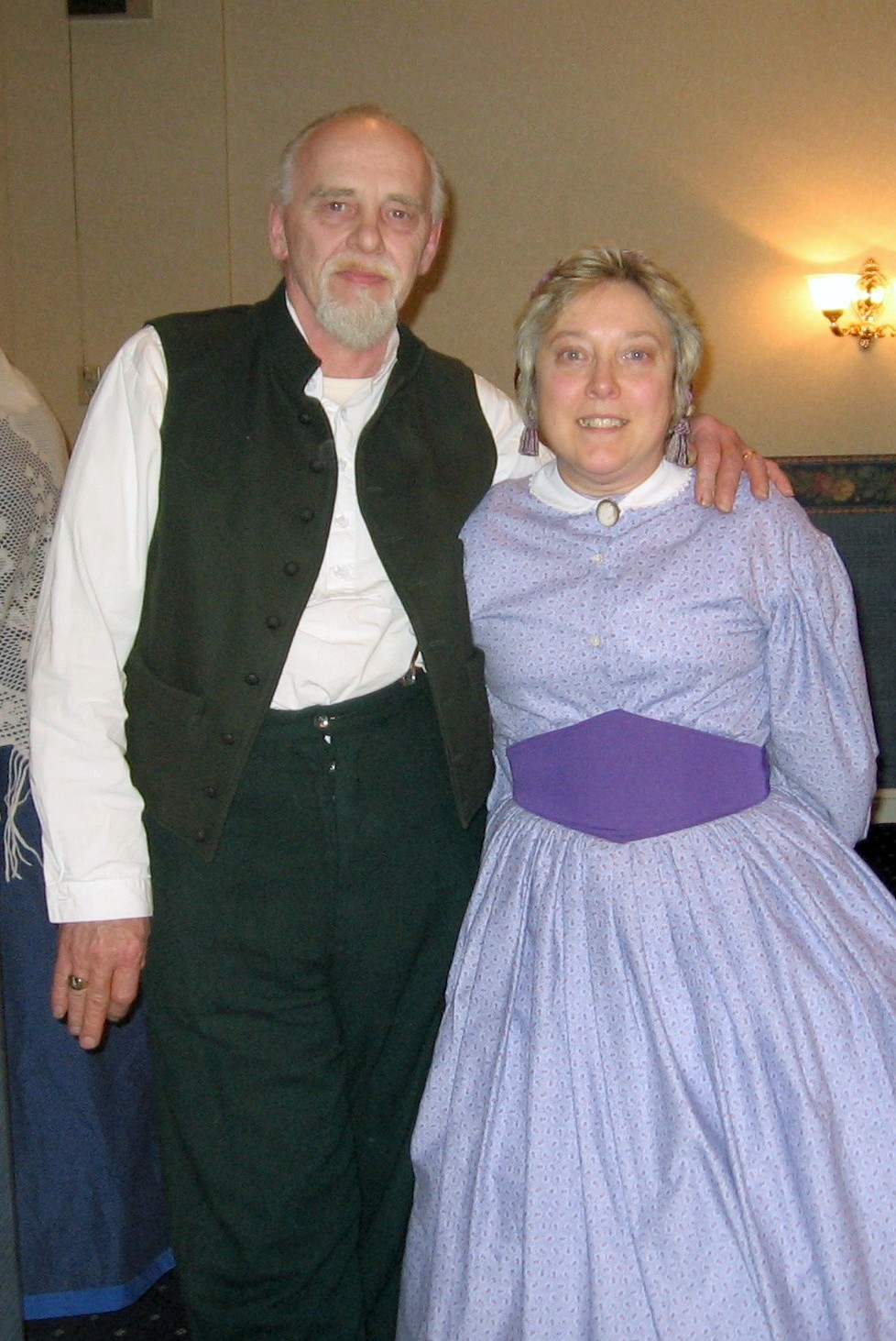 Rupp House Living History, Gettysburg, PA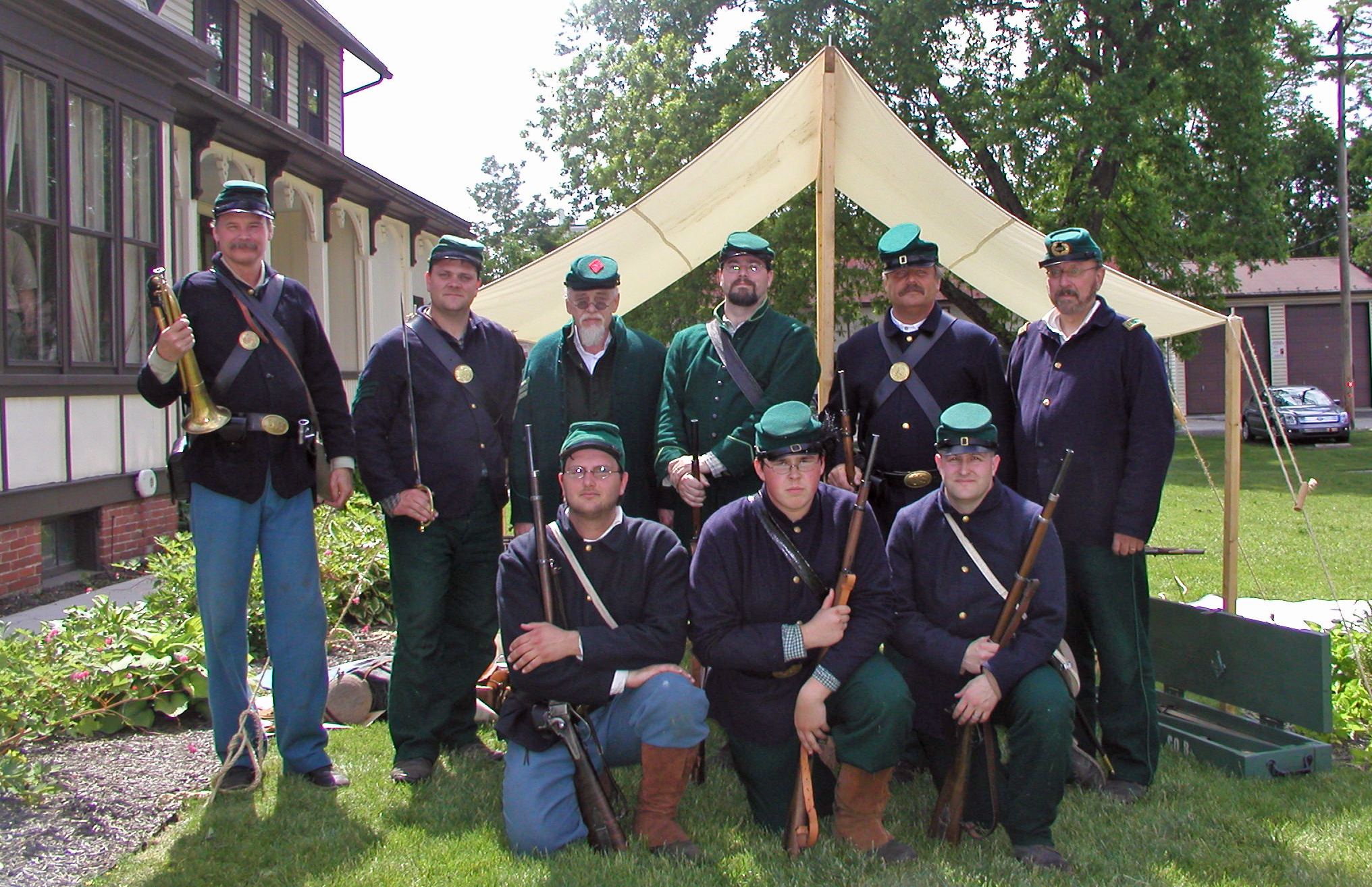 Condolence:
Bill was a gentleman and a wizard when recreating original ACW target rifles and optics. Rich introduced us during the 3rd Corps March weekend in 2005 and I was deeply impressed by Bills humility, humor and craftsmanship. This photo is from the 2010 CSA sharpshooter weekend at Pitzers Wood. Bill and Rich arrived with this original Whitworth rifle and Davidson scope and mount Bill recreated. Bill found under the buttplate the handwritten inscription of the original soldier who carried it during the War. I will miss Bill, but am forever grateful he considered me his friend.
My best wishes to my old comrades of Co. B. Thank you for your warm welcome and friendship since 1995.
Bill S.
The 'Tall Corporal on the Right'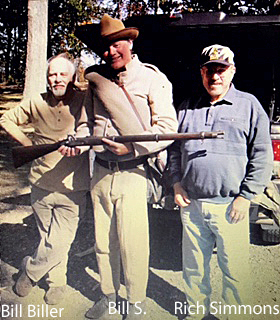 Spangler's Spring, Gettysburg, PA